Video
Overview
The 'Map Mask' feature fades the map outside of your jurisdiction. This gives your area increased focus and makes it clearer which is your 'patch'.
There are four mask styles:
Off. There's no masking of the map.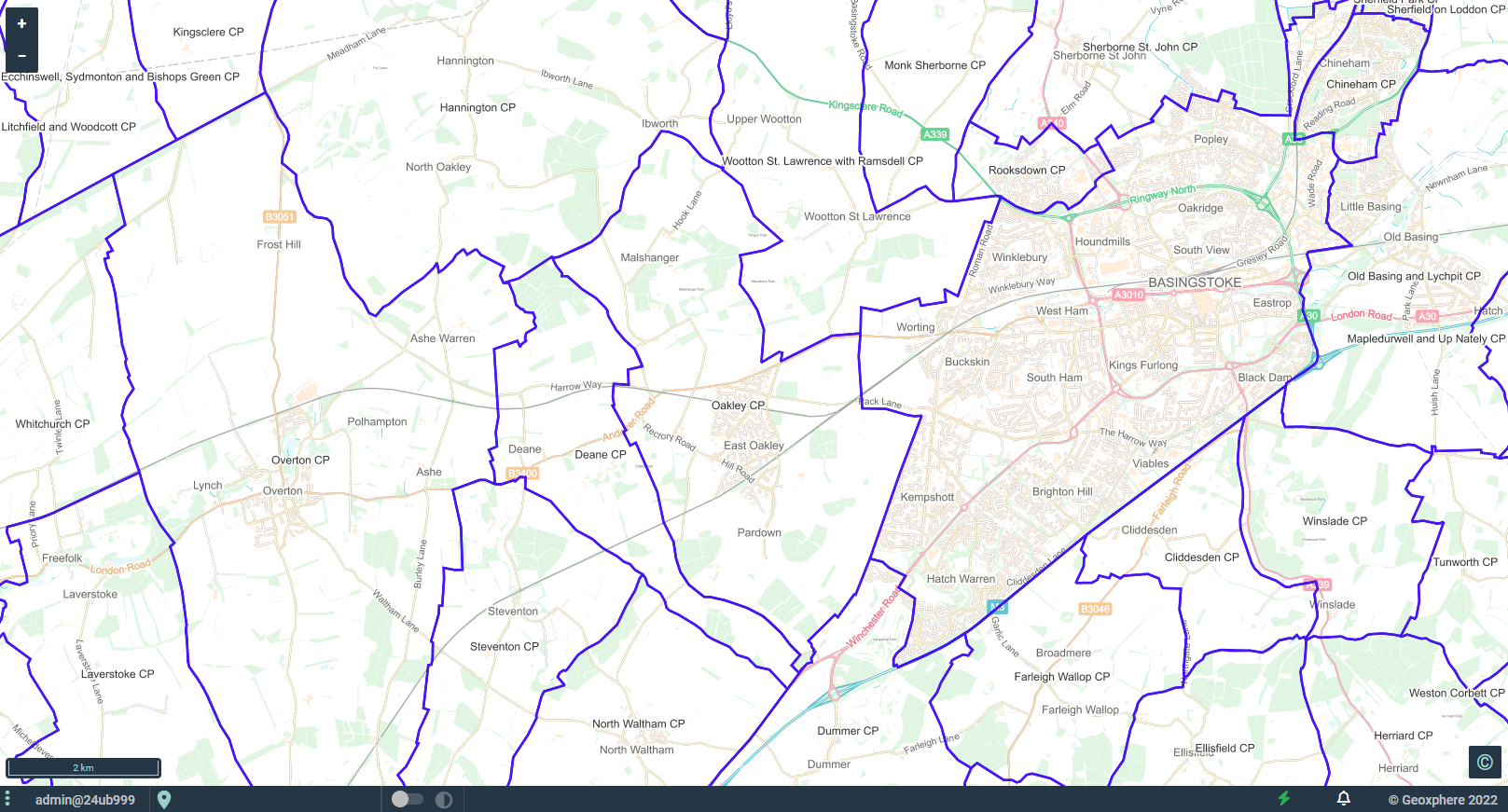 Light Transparent Mask. The map outside your area is faded with a white mask.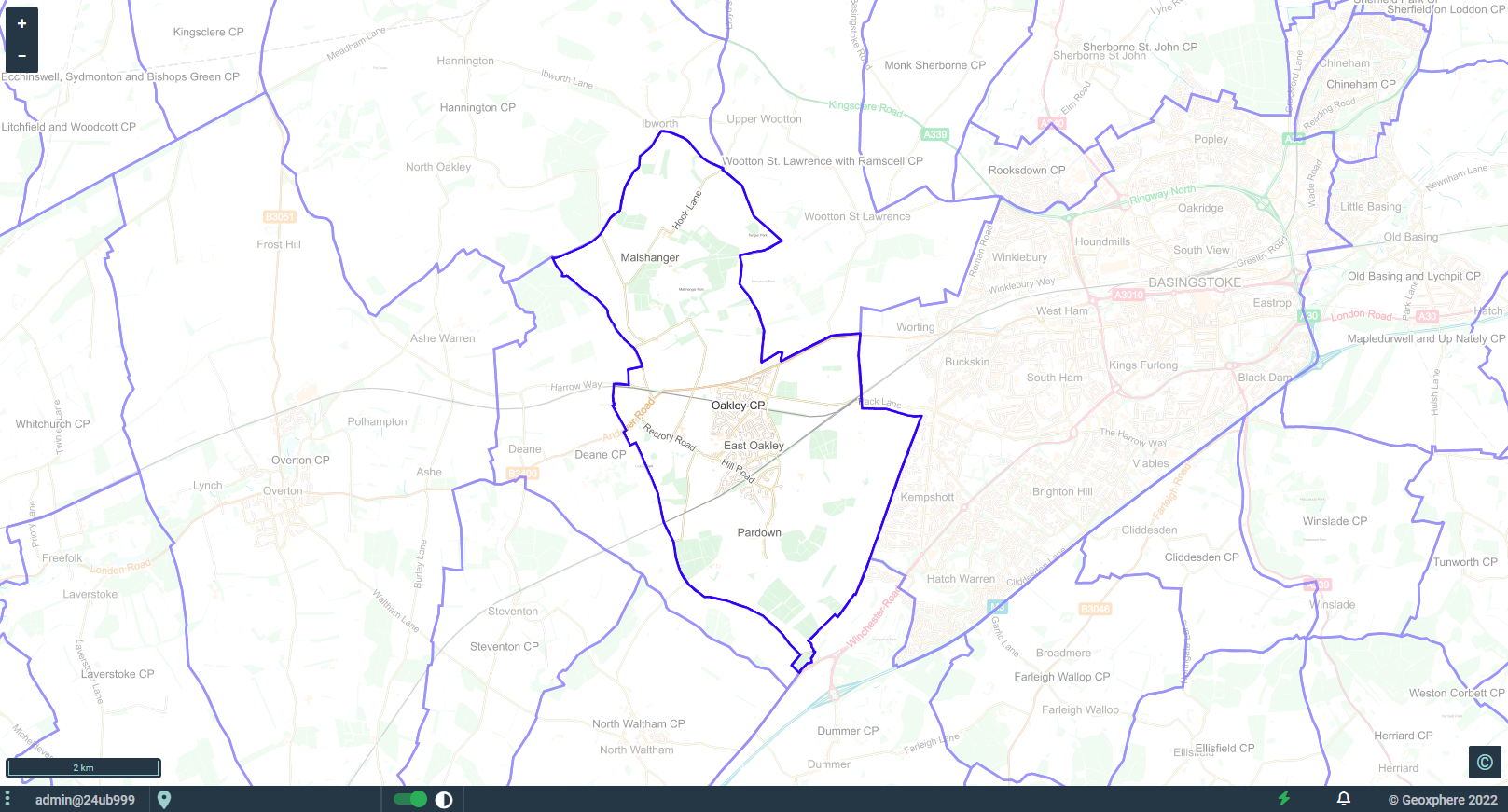 Dark Transparent Mask. The map outside your area is faded with a dark mask.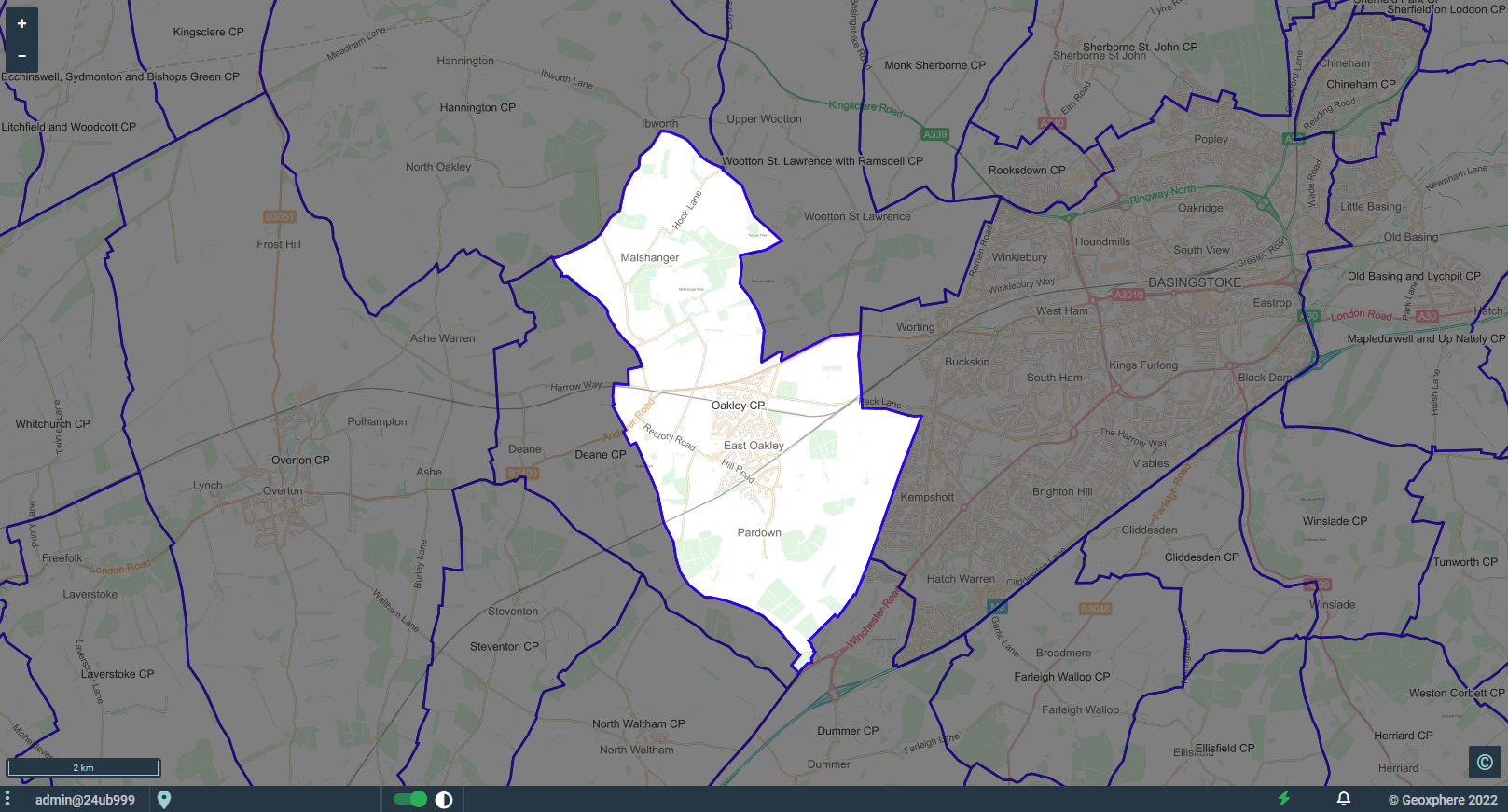 White Mask. The map outside your area is completely hidden.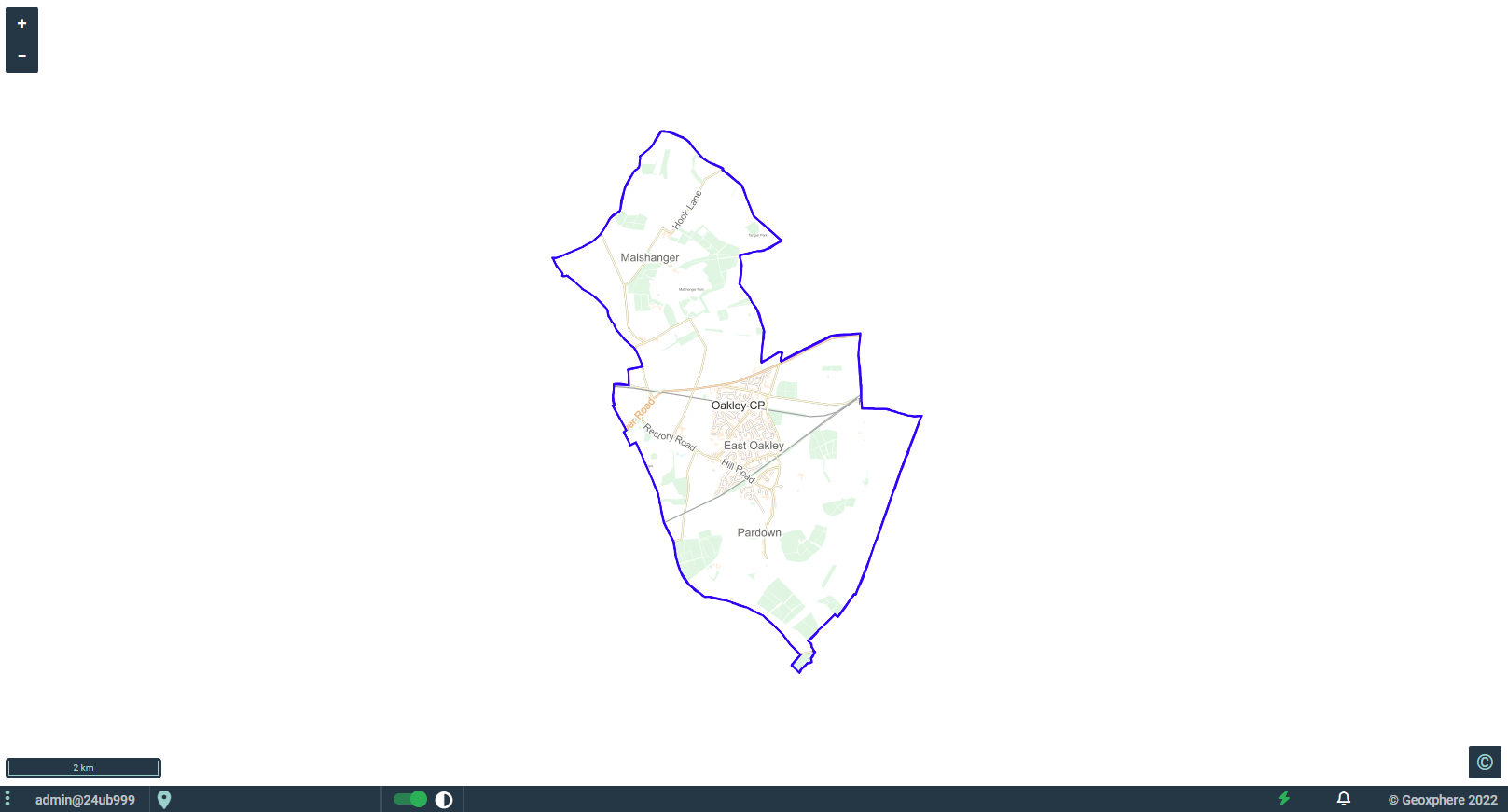 Availability
This tool is available for XMAP and Parish Online customers where there's a defined jurisdiction such as a Local Council boundary that your organisation represents.
Using the Tool
For UK Local Government this tool will be enabled by default. If no mask is visible when you log in it means we haven't got an area set for your account. Just get in touch and we'll help get it set up.
Toggle the Mask on and off
To toggle the mask, click the toggle in the footer. If it's green then the mask is on, if it's grey then the mask is off.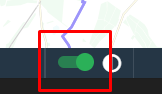 Change the Mask style
To switch between different mask styles, click the 'contrast' icon to the right of the mask toggle.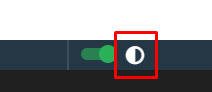 Useful Info
The Mask is not currently compatible with the Public Map
The Mask can be used in the Print tool (there's a tick box option to use it)
The Mask does not currently store your preference for mask style.
If you're part of a neighbourhood plan group then the tool will default to just one parish area. Please get in touch with us as we have to make those modifications manually.