Overview

The Property Density Map is a piece of analysis produced by the Geoxphere team to help public sector organisations understand their local area better. By visualising how many residential properties there are in a hectare or square kilometre, you can get an understanding of how dense housing is in urban areas.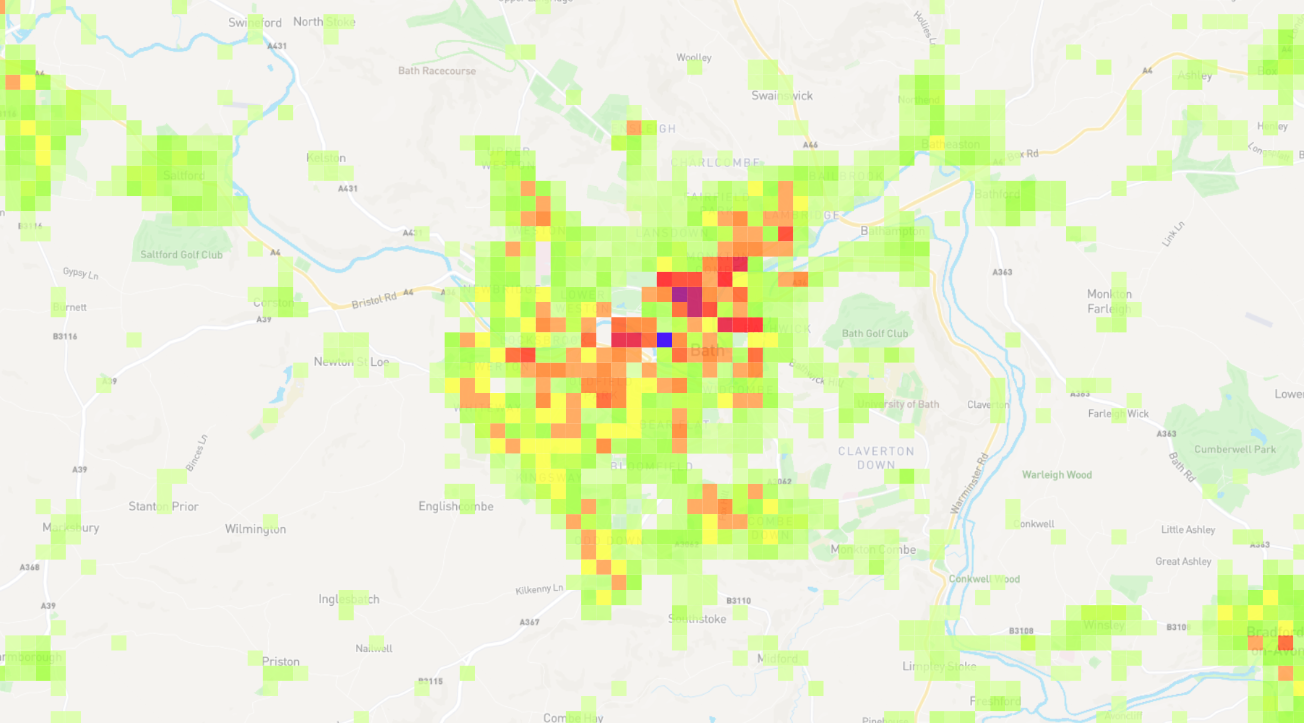 This can prompt questions and thoughts such as:
How does our town or village compare to other areas?
Rather than building on green, undeveloped land, can we increase the density of housing in the area that's already urban or brownfield?

How has our property density changed over the years?

Available Layers
For each year we produce the analysis there are two layers:

Property Density - 1km grid

Property Density - 200m grid

Each layer will have the year of analysis in brackets after the title.

About the Data

We've taken national address data (OS AddressBase) and performed an analysis on it to generate this gridded dataset. We've summarised the findings within each grid square. Details include:
Properties: a count of the number of residential properties found

Per Hectare: a sum of the number of dwellings per hectare within the grid (a hectare is 100m x 100m)

Band: we've banded the results into density bands (see key in the styling section below)

Per Hectare (Rounded): a sum of the number of dwellings per hectare within the grid, but rounded to the nearest round number

Styling

We've styled the layers using a graduated colour scheme where green squares are low density, ranging through yellow, orange red, blue and purple with the highest density.

Grid squares with less than 1 property per hectare are omitted.

Values represent the number of dwellings per hectare.

Functions

Available
Layer Filtering

Print
Unavailable
Data Extract

For more detail on ideas surrounding the Property Density Map, see the paper attached.