Overview

This tool allows you to combine/merge/aggregate multiple map objects into one. You may want to do this where there are multiple locations that you want to have a single set of attribution for.


Please note: this will not merge the geometry together, rather it makes the two separate geometries behave like one record.
Method

To create a multi-object;
Multi-select the objects you want to aggregate. You can do this by selecting the first object as normal by clicking on it on the map. Then for the subsequent ones, hold down the CTRL key whilst clicking.

Click the expanding menu in the left-hand panel and select 'Merge Objects'

Select the set of attributes that you want for the new multi-object. Only one can be selected.

Click Save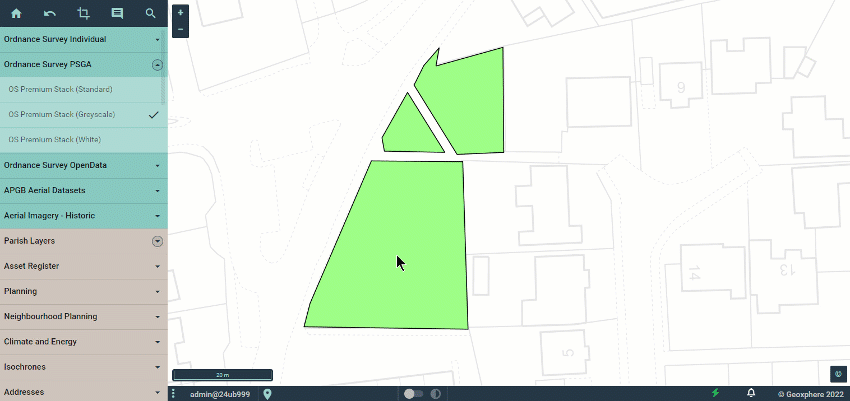 You'll now have multiple objects represented with one set of attributes.

The statistics panel will now show the area / length measurements for the total of all the objects, rather than the individual objects.
Limitations

Modifying a multi-object

You can modify the geometry and attribution of a multi-object, but you can't add or remove objects from it.

Disaggregating a multi-object

There's no facility for splitting objects back out so they behave as individual objects.
FAQs

Will this combine multiple areas into one area shape?

No, this won't merge boundaries into one, if you have overlapping polygons, for example.